Meet Gil – 1 surgery down!
by Mark on Sunday, October 26, 2008 0:08
This entry is filed under: UC
We are super excited to introduce Gil to the blog!  Gil at 16 years old, has recently had surgery and pending step 2.  Be sure to visit Gil's surgery photos and story at Gil's photo journal of UC to Jpouch .
"I'm Gil and this is my transformation story from Ulcerative Colitis to a J-Pouch."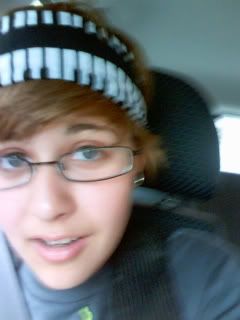 I was diagnosed with Ulceractive Colitis (UC) when I was 11 years old. Ulcerative Colitis is a type of IBD (Irritable Bowel Disease). It is closely related to Chrones except UC affects only your large intestine (colon). When you have Ulcerative Colitis, you don't have much control over your bowels. When you have to go to the bathroom, its always urgent and very painful. Stools are also usually diarreah and bloody. My UC was always worst in the mornings. This made sleep overs difficult. I would lock myself in the bathroom at night and sleep on the floor so I could have access to the bathroom in the morning or when I had a colitis attack. I carried around extra underwear and pants with me all the time. And if I was having a tough day I would wear a pad on my underwear to give extra protection in case I didn't make it to the bathroom. When you have UC you know where every bathroom in the world is and how long it takes to get there! Read the rest here: Gil's photo journal of UC to Jpouch
These posts might also help out:
You can follow any responses to this entry through the
RSS 2.0
feed.
Both comments and pings are currently closed.